'Oh No Canada!' Anti-Tar Sands Art Show in DC to December 23, 2013
Artist Blacklisted by Canada Over Criticism of Climate Policy Takes Show to U.S. "American policymakers need to understand just who they will be doing business with if they approve the Keystone,' says environmental artist Franke James. "The Canadian government's efforts to silence environmental and scientific voices is wrong."

James' poster art criticizing Harper and the Keystone XL will be displayed at Washington, D.C. bus stops along Pennsylvania and Constitution Avenues near the White House and the Capitol. The five-figure ad-buy was paid for by three U.S. environmental groups—Natural Resources Defense Council, Sierra Club and National Wildlife Federation—as well as through crowd-funding. INSIDE CLIMATE
Canadian artist Franke James' protest art show in Washington, DC
No Keystone Eagle – NEW location – Pennsylvania W/O 8th St SE to December 23, 2013.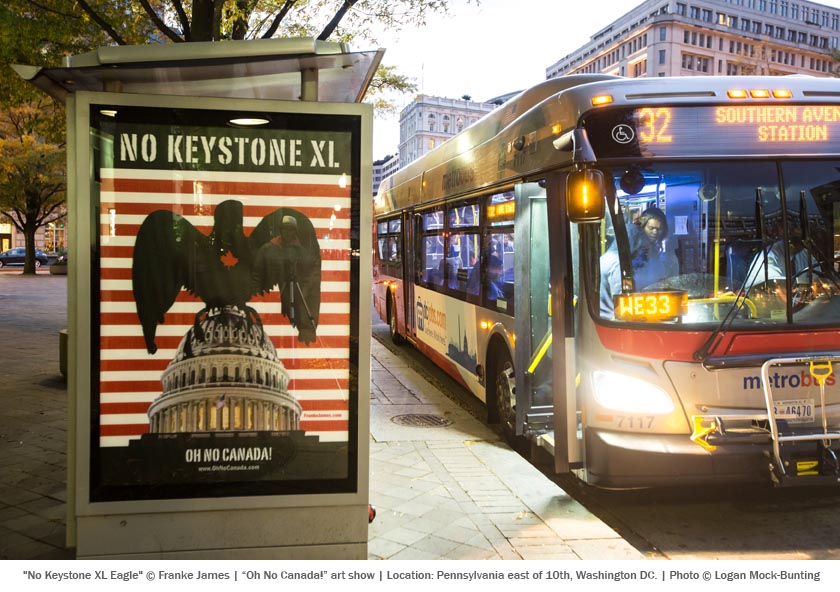 MEDIA
ABOUT THE ARTIST AND THE ARTWORK
OH NO CANADA! – WASHINGTON, DC – OCTOBER to DECEMBER 2013
'Canada is The Dirty Old Man' NEW Location – Pennsylvania E/O 10st. NW to December 23.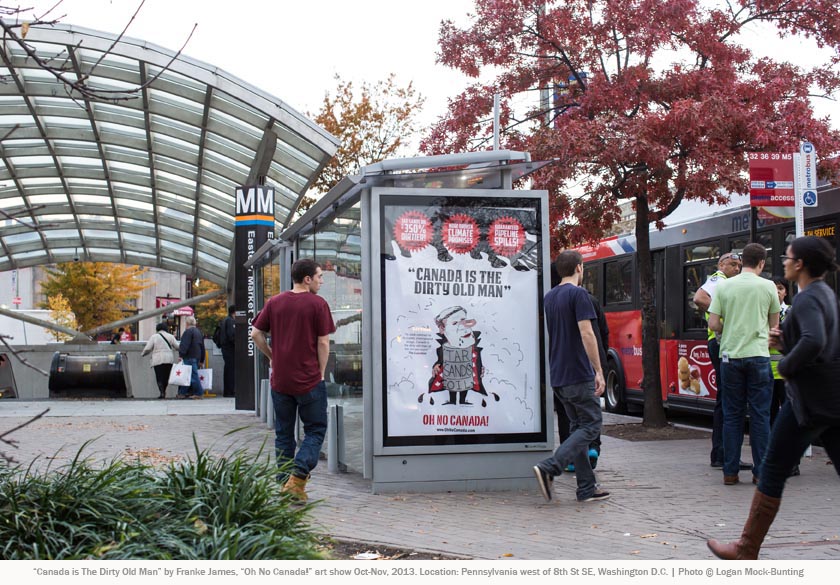 Canada's Carbon Pollution Is Rising – NEW location – Pennsylvania W/O 12 St NW to December 23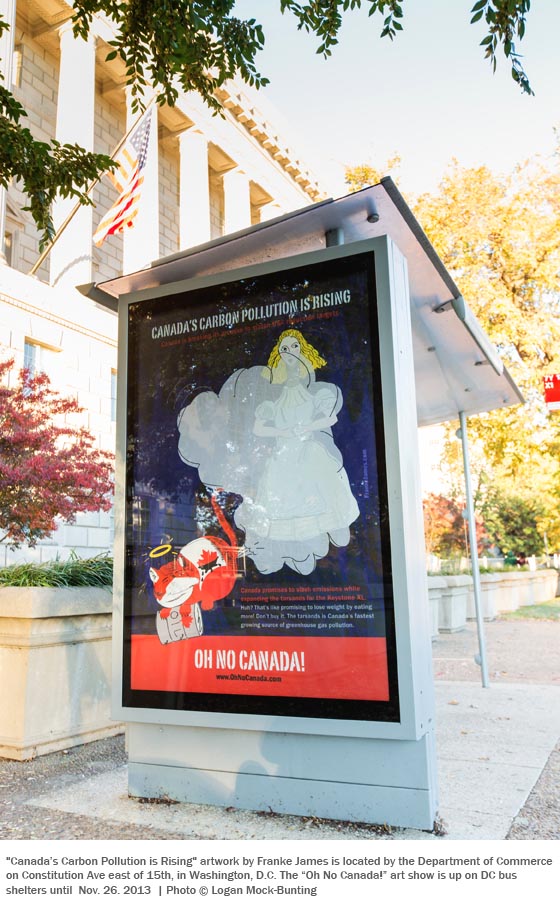 Do Not Talk About Climate Change – Pennsylvania west of 7th ST to November 26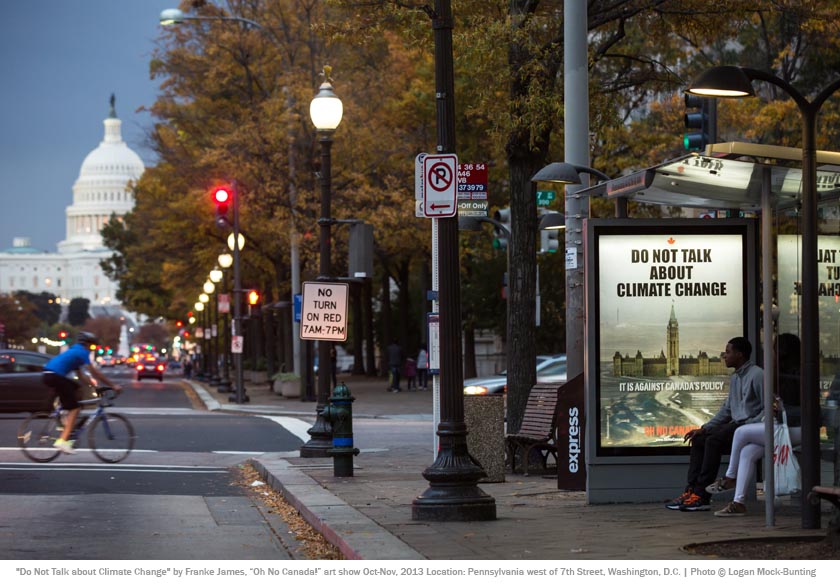 Oh Canada, What's Going Down? – 7th south of Constitution Ave to November 26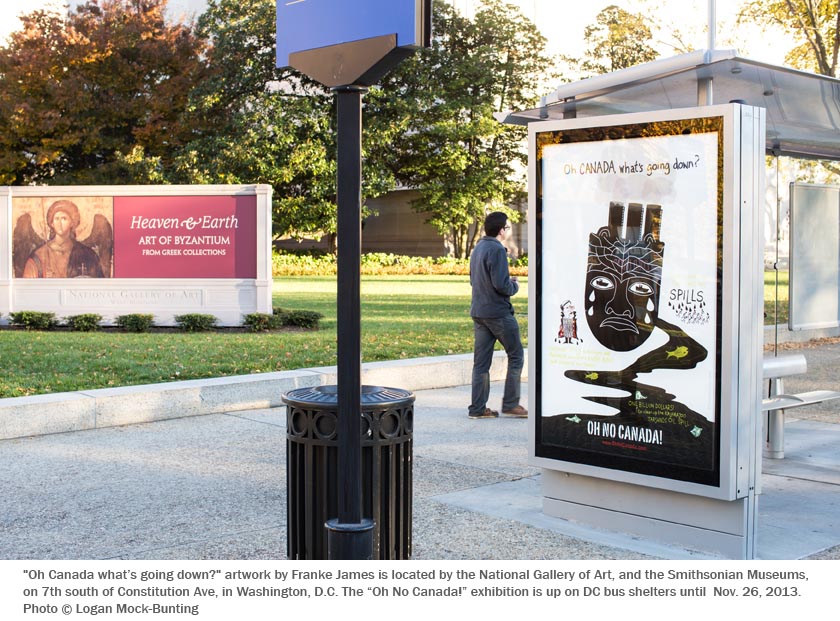 Banned By Canada –  Pennsylvania 100ft. east of 10th St. NW to November 26
Oh No Canada! Six Posters and Locations
Click individual image to enlarge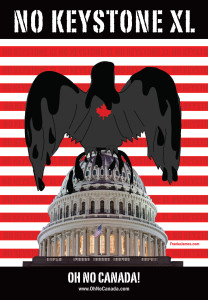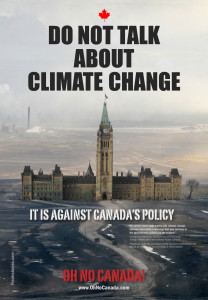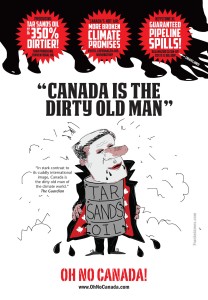 No Keystone Eagle
Pennsylvania W/O 8th St SE to December 23
Canada Is the Dirty Old Man
Pennsylvania E/O 10st. NW to December 23
Canada's Carbon Pollution Is Rising
Pennsylvania W/O 12 St NW F/W to December 23.
Oh Canada, What's Going Down?
7th south of Constitution Ave., Washington D.C. (Oct 29 to Nov 26)
Banned By Canada
Pennsylvania 100ft. east of 10th St. NW, Washington D.C. (Oct 29 to Nov 26)
Do Not Talk About Climate Change
Pennsylvania west of 7th ST F/W Washington DC.(Oct 8 to Nov 4)