No Keystone XL Poster in Washington, DC
Extended to December 23 – NEW location – Pennsylvania W/O 8th St SE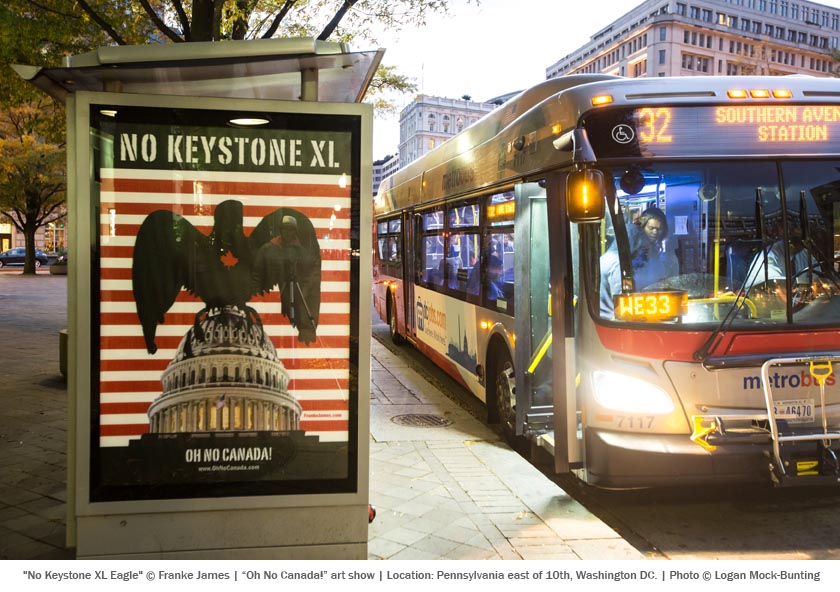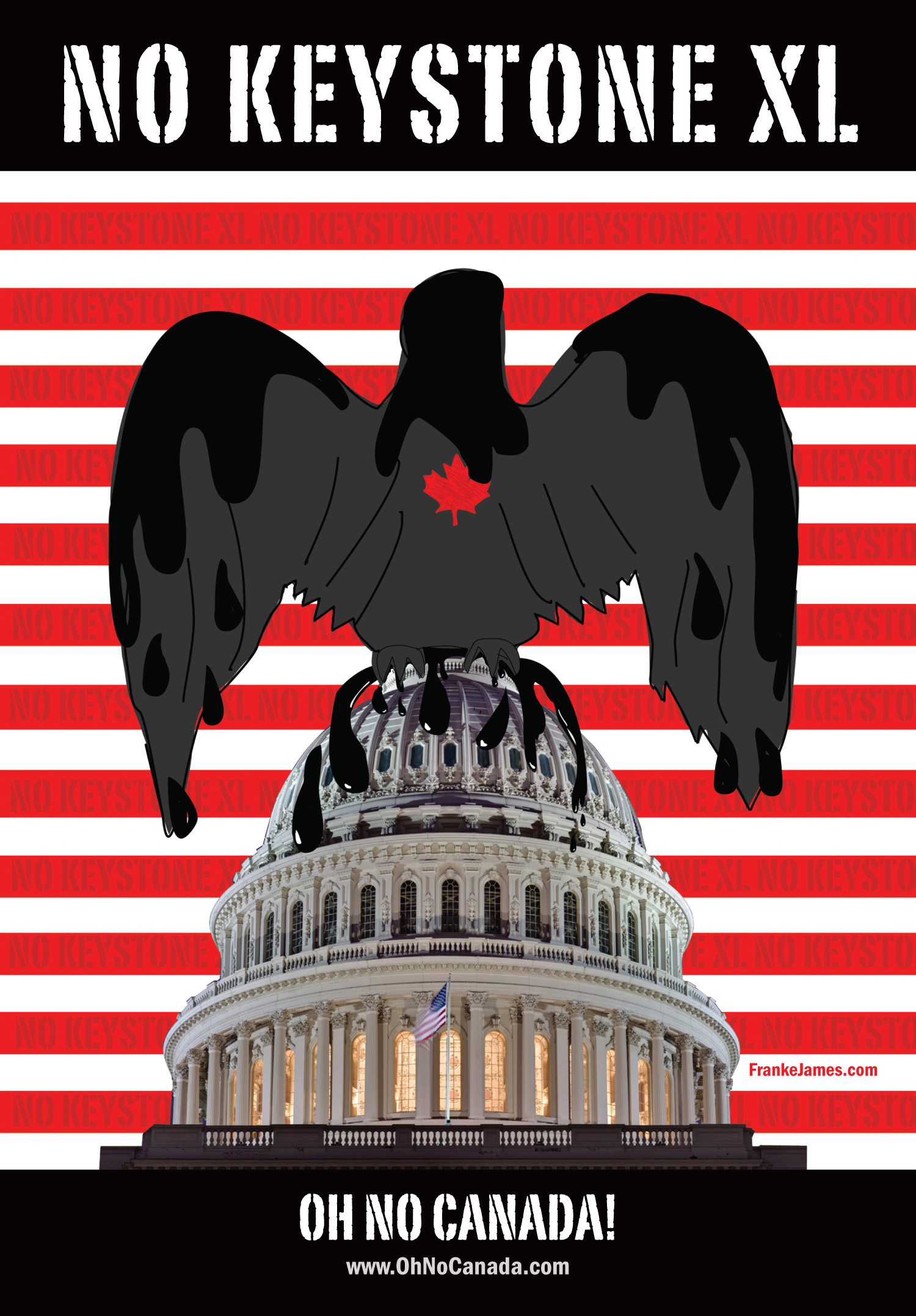 LOCATION: No Keystone XL Poster: NEW location – Pennsylvania W/O 8th St SE to December 23
DATES: Oct 3 – December 23
SHOW: See the other posters in the Oh No Canada! art show.
NEWS: Media articles about Oh No Canada!
Tzeporah Berman: "The Harper government will stop at nothing to ruthlessly promote tar sands expansion. We have witnessed a steady erosion of rights and a concerted attack on critical environmental legislation, all as part of a plan to turn our economy towards tar sands. Democratic opposition is no longer tolerated in Stephen Harper's Canada."
Dr. Danny Harvey: "There is no denying that Keystone XL is a critical piece of infrastructure to expand tar sands development. In order to slow the effects of climate change, we will need to make significant reductions in emissions, which will be impossible to achieve if we lock in 40 years of increased tar sands emissions by building more pipelines."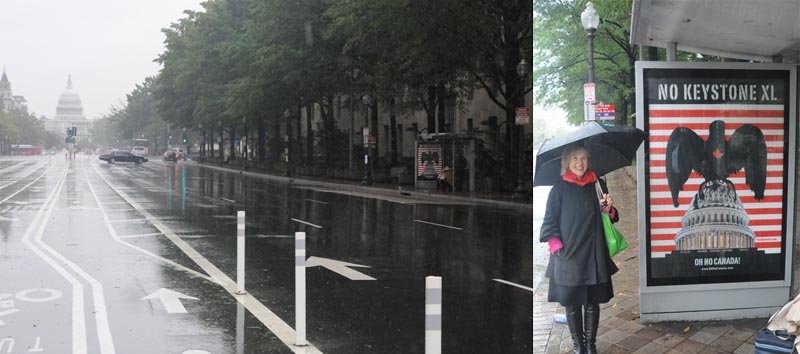 Jim Harris, "The effervescent and tireless Franke James in Washington DC  standing beside her "No Keystone" poster. Rain and the shut down American government couldn't stop her from taking her message to the US capital." Photo by Billiam James
Help spread the word…
Leave a comment. Share on Twitter, Facebook or Google Plus.
Buy an Oh No Canada Poster.